How to Write an Epic
Customer Case Study
How to effectively craft user stories to build credibility and trust while illustrating use cases and social proof for your B2B SaaS company
Power your marketing with the power of story
Storytelling is central to the human experience.  Great stories inspire us and teach us in ways simple exposition cannot. Why is storytelling so powerful? A well-crafted customer story can elicit a shared experience between your customers and your prospects. 
This online course will walk you through each step in creating an outstanding customer case study for your B2B marketing program. You'll learn:
Why great stories are so compelling
How to prepare for your customer interview, including a list of starter questions
How to structure your case study
Finishing touches that give your story polish
How to promote your case study
Intro

In this video series, Katherine Chalmers, chief CMO at VelocityMarketing.com, will discuss how to leverage the power of storytelling to show your company's true value. You'll learn the entire case study development process and how to add a robust case study program to your content marketing program.
Your Game Plan

In this B2B case study course module, we'll talk about your game plan and how to prepare for success in your case study program:

The power of storytelling
How stories create shared experiences
Creating your project plan
Who is the true hero of your customer story?
Task checklist
Recruiting Customers

In this module of the Epic Customer Case Study Course Series, we'll talk about how to get customers to participate in a case study, what do to if they won't, and how to conduct your customer interviews.

Make it easy to say, "Yes"
Pre-interview research
Optimizing your interview
Interviewing Customers

In this module of the case study course, we'll discuss how to prepare for your customer interview – including a handy checklist of information to capture and questions to ask.
Optimal Structure

In this module of the case study course, we'll review the optimal structure for a customer case study and mapping the content from your interview into the case study document.
Case Study Writing Tips

In this module we get to the fun part of creating case studies – writing! Here are the topics we'll cover:

How and why to separate writing and authoring
Mapping interview content to each section
Revise and polish your prose
Review messaging map and emphasize story • Add some 'oomph'
Next steps before final revisions
Promotion Ideas

In this final module, let's talk about ways to promote your new Epic Customer Case Study and how to slice and dice the content into "snacks, meals, and feasts" to feed your hungry content marketing beast.
Register here to access the free course replay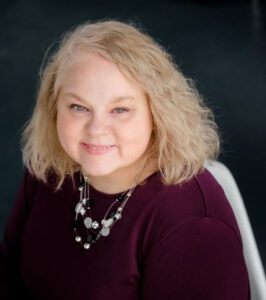 Katherine Chalmers is a fourth-generation female entrepreneur with a passion for innovative technology and an addiction to growth hacking for fast-paced startups.  She's spent the past 25 years building marketing programs and organizations for B2B software and tech companies.
Currently, as lead CMO at VelocityMarketing.com, she works as a fractional CMO, helping B2B software and technology firms with their branding and go-to-market growth strategies. 
She earned an MBA from Emory University, a BA in History and Global Policy Studies from the University of Georgia, and studied at the Institue d'Etudes Politiques (Science Po) in Paris, France. She is also a graduate of TheFunded.com's Founder Institute.